South Korean soccer coach Park Hang-seo created the Korean wave as he won an important match as a Vietnamese soccer coach.
He is popular in Vietnam like Korean dramas and K-pop.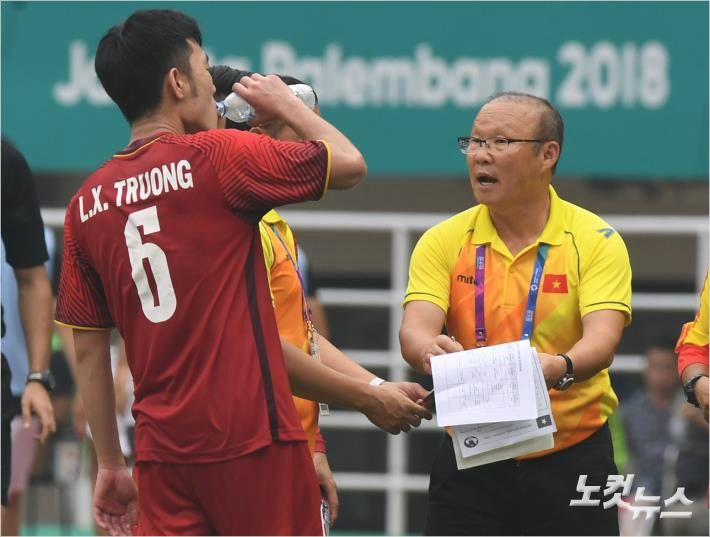 Various Korean dramas were very popular in Vietnam in the late 1990s. In the 2010s, songs by Korean singers such as Super Junior and Big Bang were greatly loved.
Park's Vietnamese soccer team advanced to the semifinals at the Asian Games. Park Hang-seo became a national hero in Vietnam.
And the Vietnamese became more favorable to Korea. As a result, South Korean companies that entered Vietnam also became popular with the Vietnamese.

The Vietnamese waved Taegeukgi in street cheering. The Korean handwriting on the store shows the Korean Wave.
Some even say that Koreans can get discounts on lodging, products, and meals.
Thanks to Park Hang-seo, Korea will have better relations with Vietnam.
The Vietnamese government is also emphasizing closer cooperation with Korea. The Korean Wave is expected to continue.
In order to sustain the Korean Wave, Korea needs to make efforts to improve the war crimes against Vietnam and the issue of women moving to Vietnam.
이주연 sallynews@naver.com
<저작권자 © The Leaders Tribune , 무단 전재 및 재배포 금지>