Freedom. What do you think about freedom?
There are two types of freedom. One is negative and the another is positive freedom. In the negative meaning of freedom is "Others don't interfere." But, this negative freedom makes a choice or decision, we can make accidents and social fluctuations. So, when we want to claim about negative democracy, we need a spontaneity. John Locke and Alexis Charles Henri Maurice Cierel Comte de Tocqueville' are the examples of negative freedom type.
Besides the negative freedom, positive meaning of freedom is "I will do it myself! I choose what to do". For example, Rousseau and Kant are who claim positive freedom.
Like this, we found about the individual freedom( liberty ). But there are "All for one" thought.
"All for one" is the importance of society, society, and the nation rather than individuals, and to sacrifice individual freedom to benefit the people or the nation. It's only for the good of the state and the people. It is opposite of individual liberty. For example is "Adolf Hitler." He kept creating enemies to emphasize " we. " How stupid! Many Jews were killed in this process. The individual freedoms were not allowed, and patriotism was emphasized, which should be kept to a citizen.
In this story, I realize that the "freedom" is just a word and It doesn't show well in reality... I would wish that real freedom must show in future. Whatever happens, no matter what!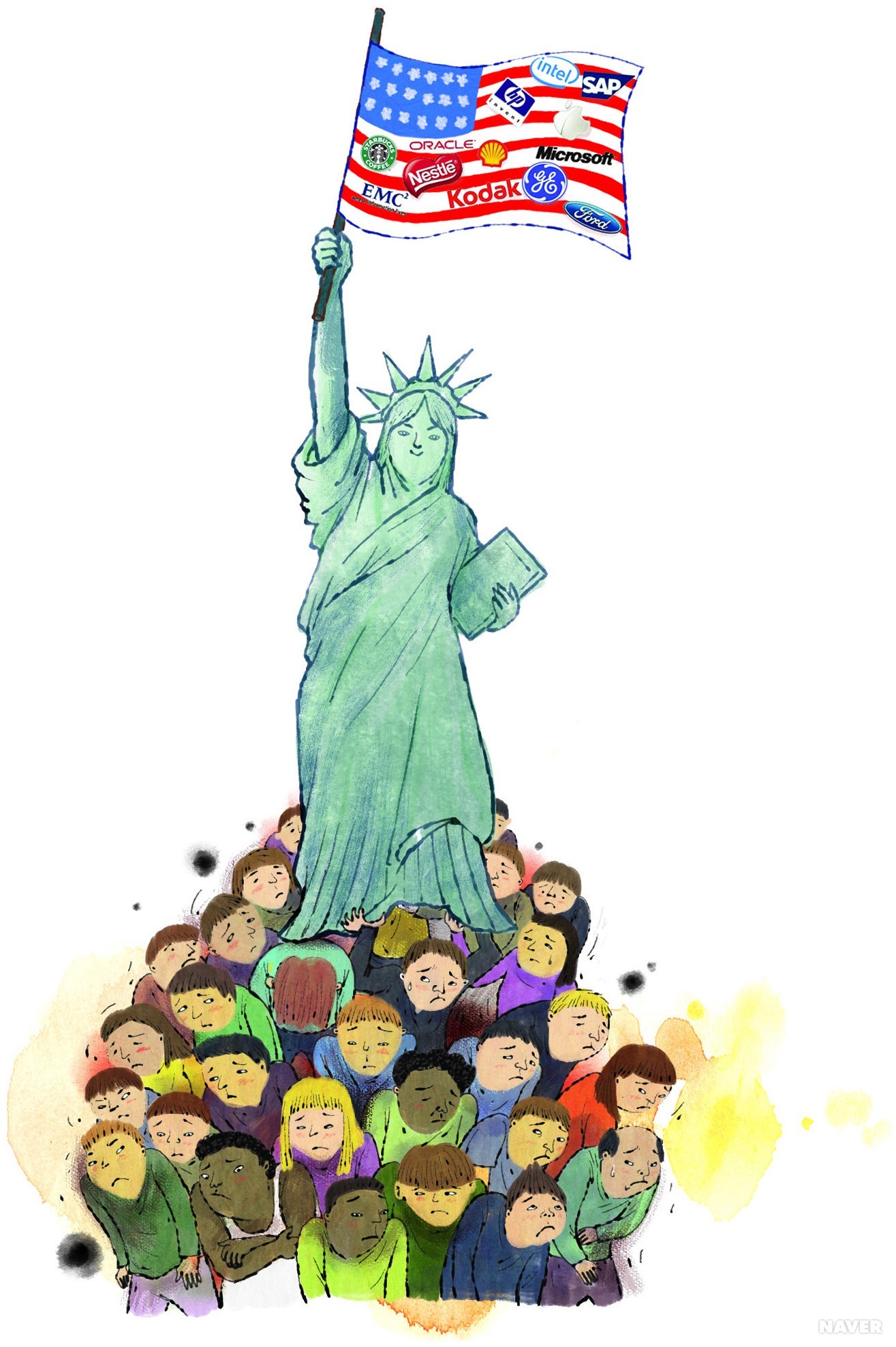 사진출처: 네이버
박지연 lovely-eileen@naver.com
<저작권자 © The Leaders Tribune , 무단 전재 및 재배포 금지>