Among that works, 'La Trahison des Images(The Treason of Images)'demonstrates René Magritte's marked personality very well. That work had a pipe drawn and had written a single sentence below, "This is not a pipe." At that time, people thought René Magritte was a hilarious painter. He did draw a pipe, but he practically didn't regard it as a pipe? What on earth does it mean? Well, he was letting us know that pipe doesn't have to be called as a pipe. We could have called it "mom" or "pencil." He reminded people that there was no relation between an 'object' pipe and the 'word' pipe. He shook down the basic ideas of the people.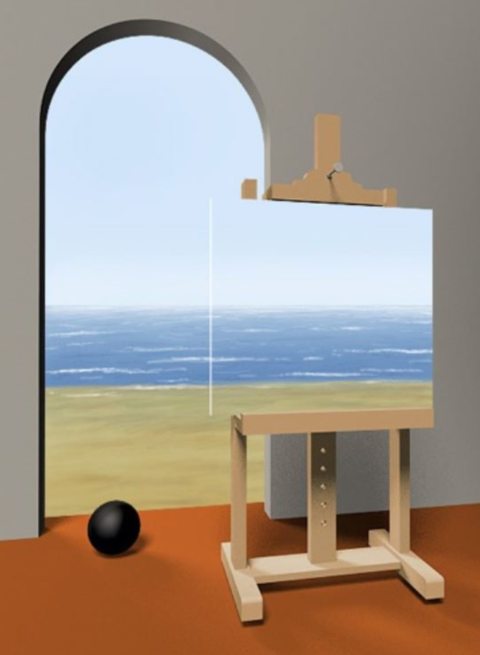 This picture may have given you a bit of shock. Is a painting inside the room is real? Or the seashore outside is real? René Magritte was angling on this. He makes paintings like riddle all the time.
We can realize that he had a different perspective compared to others. He didn't have confidence in everything and kept asking "Why." We had a great artist once lived.
정다은 ggonss@naver.com
<저작권자 © The Leaders Tribune , 무단 전재 및 재배포 금지>